SAMBA SUNDAYS at the RCM
Fellow Sambistas!
Come join us for the Fall Season Launch at The Royal Conservatory's beautiful new facility
273 Bloor Street West
We're starting up again for 2008.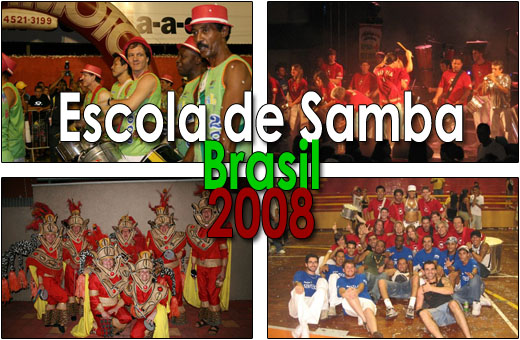 Open House Sunday September 14th 2:00 - 4:00pm
Samba Drumming and Dance Sample classes in the Rehearsal Hall (free!)
For all ages and abilities: come dance and drum with the Escola de Samba de Toronto as we inaugurate our new space.
Samba Sundays Start September 21st
~ Iniciantes: 1:00-2:30pm ~
~ Samba Dance: 2:30-3:30pm ~
~ Bateria performing ensemble: 3:30-5:30pm ~
Samba Wednesdays Start September 24th:
~ Samba de Raiz: 7:00 - 8:30pm ~
The fall schedule, information and registration for samba classes is now available online at The RCM website www.rcmusic.ca
or visit
www.sambatoronto.ca for course information.
---