SAMBA SEPTEMBER!
We're keeping the heat of summer with our fall lessons. Come join us!
Samba Sundays start this Sunday September 23.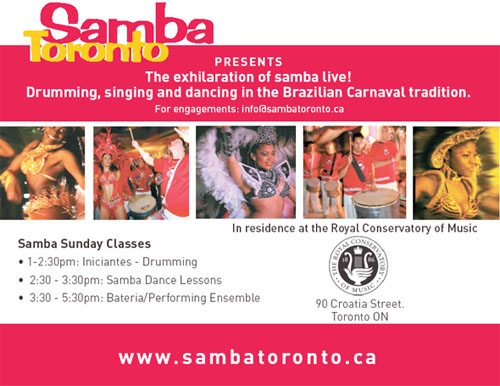 Wednesday Night Samba de Raiz
*** Learn the repertoire of the greatest sambistas ***
Classes start this Wednesday September 26.
Location
All classes take place at the Royal Conservatory of Music
90 Croatia Street
Just west of Dufferin Street and south of Bloor Street
(RCM is a 5 minute walk from the Dufferin Subway Station)
Abraços!
Samba Toronto
---