Samba Toronto and The Royal Conservatory present the best thing in town to warm up your winter!!!

SAMBA LESSONS! New Winter Term begins!
Samba Sundays - a great activity to heat you up!
Samba Dance and drumming every Sunday afternoon starting January 25th.
Iniciantes Drumming: 1-2:30pm
Samba Dance lessons: 2:30-3:30pm
$60 for 4 class renewable pass.
Click here
for pre-registration details.
Samba Wednesdays - Samba de Raiz course
A comprehensive study and performance samba class. Learn a multitude of fascinating percussion instruments while studying the works of Brazil's greatest modern composers.
Wednesday evenings starting January 28th.
Come and join us!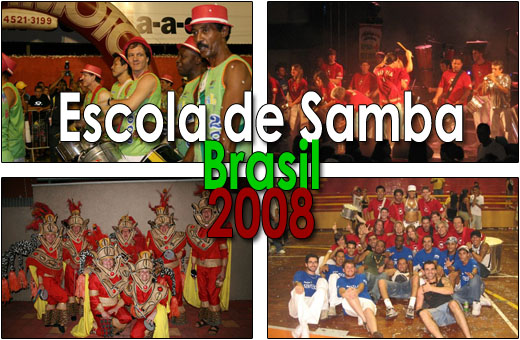 ---
Escola de Samba de Toronto is pleased you're on our newsletter list. You are subscribed as [EMAIL]. To review or update your contact/email information please [PREFERENCES]. Click [FORWARD] to forward to a friend.