Samba Toronto Presents Two Exciting New Upcoming Shows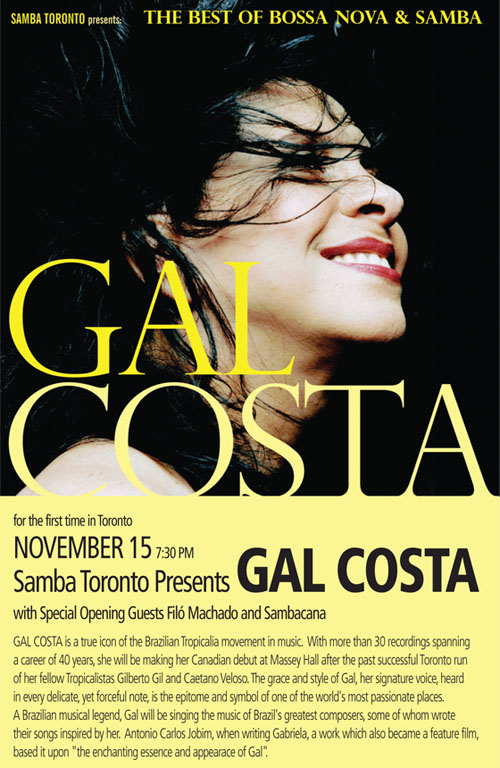 Gal Costa, Filo Machado and Sambacana
Sunday November 15 2009 @ Massey Hall 7:30pm.
Click here
for tickets.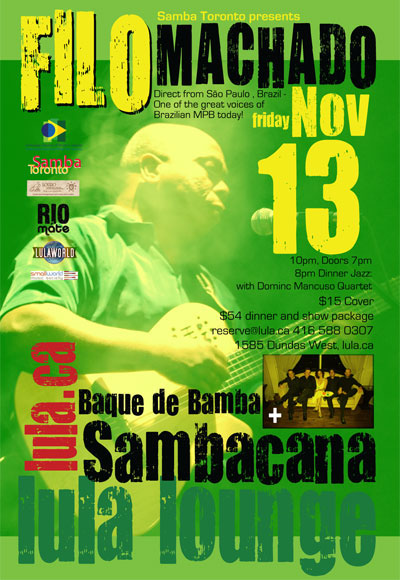 Filo Machado and Sambacana and Baque de Bamba
Friday November 13 2009 @ Lula Lounge 10:00pm.
Click here
for event details.
---
Escola de Samba de Toronto is pleased you're on our newsletter list. You are subscribed as [EMAIL]. To review or update your contact/email information please [PREFERENCES]. Click [FORWARD] to forward to a friend.